Haley had a couple of fun little outings last week. Last Thursday she had her first official "field trip" with her preschool to the pumpkin patch. It was really chilly that morning, but she seemed to have fun. We heard a story about "pollination", she wasn't too interested in that....wonder why? Then we went and played for a bit and picked out pumpkins before going on a hayride.
I really like cows.....wow, thats a big one!!
Lets go find a pumpkin Mommy
Ok, I think I like this one!
Daddy and I on the hayride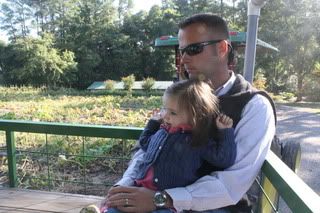 She also got to go to the Kings Mountain Battlefield trail with Uncle Moo and PawPaw last weekend.
Not sure what PawPaw was trying to show me, but it must be interesting!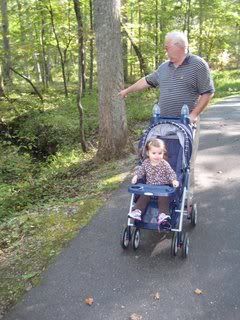 Cooper sure is funny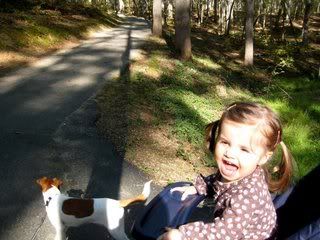 Gotta take time to pet the puppy
Finally made it to the monument, boy that was a long walk!
Me and Uncle Moo