Hope everyone had as good a Christmas as we did. Just wanted to share a few pics of our holiday. Haley got so many new toys, she doesn't even know where to begin. Santa also brought me a new camera, a Canon Rebel....a really nice one!!! Now I just have to learn to use it, so bear with me, the quality will hopefully get better as I figure this thing out!!!
Here is Haley in front of the tree Christmas morning after Santa came.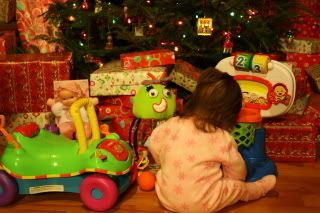 Learning to ride her new walker/riding toy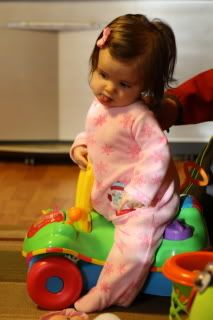 Playing with Grandma and the "Very Hungry Catapiller"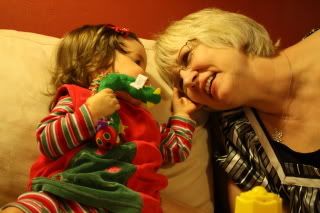 And playing with Grams and her new cash register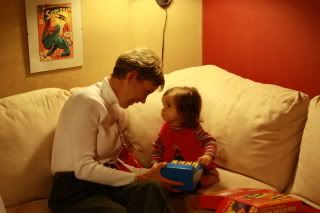 With Uncle Moo and one of her most favorite new toys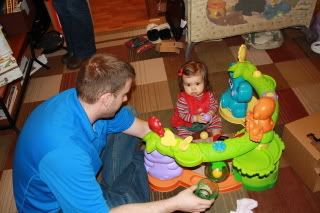 We thought we would go to the mountains and enjoy some snow and skiing.....uh, maybe not....the weather was far from "wintery". This was our view from the condo on top of Sugar Mountain. We had fun anyway though, its hard not to have fun with Haley!!!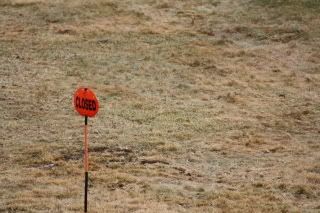 But we did manage to get some practice in with the new camera....its really hard to take a bad picture of this little baby!!!!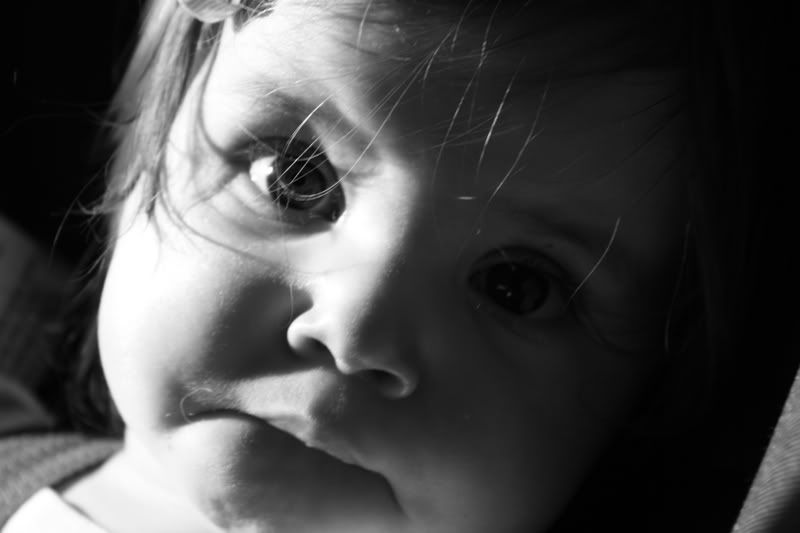 As usual, the rest of the pictures will be posted on Picasa....follow the link and enjoy!!!